14 Jun 2014
BRAZIL, 2014, ITALY-ENGLAND: IS THE NIGHT AND STERLING Balotelli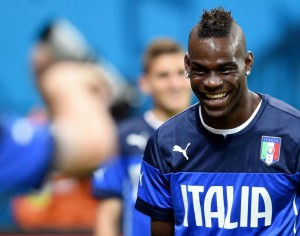 Buffon will miss the world premiere tonight at 24 Italian Italy in Manaus against England. The goalkeeper, who has failed to remedy a distortion in the training of finishing, will be replaced by Sirugu.
For the rest of the training all as expected. There will be a line of defense with four Darmian, Barzagli, Chiellini and Shovel and will be provided the midfield with De Rossi, Pirlo, Verratti, Marchisio and Candreva. Balotelli in attack.
The Ighilterra scemderà in the field with the 4-2-3-1. there will be between the posts Hart; Johnson, Cahill, Jagielka, Baines in defense and midfield Gerrard, Henderson; Sterling, Rooney, Welbeck; Sturridge.