5 Nov 2014
Fabio Cannavaro IS THE NEW COACH OF GUANGZHOU Evergrande. Marcello Lippi BECOME DIRECTOR TECHNICAL TEAM OF CHINA
This morning the club holds press conference and officially announces that Fabio Cannavaro will be the executive head coach of Guangzhou Evergrande FC.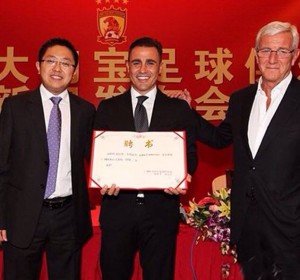 The club confirms that Marcello Lippi will continue to be the chief head coach in charge of the whole team, but may not attend every training and match, while Cannavaro will take over the detailed works as a head coach. The salary of the coach team remains €10M.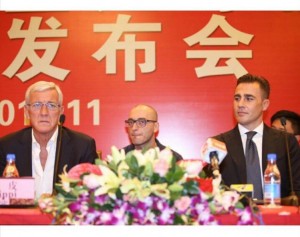 Marcello Lippi explains that he makes this decision because he desires to be with families more often, and he says Canavaro and he will not have different ideas on the team management. Canavaro says Guangzhou has outstanding players and he will assist Lippi to lead Guangzhou to maintain the highest level in China and Asia.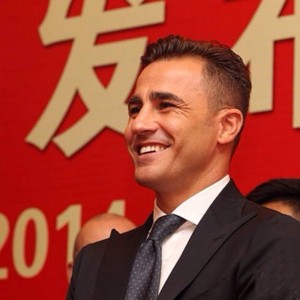 Liu Yongzhuo, the vice president of Evergrande Group, promises that next year Guangzhou will have more excellent players for the fifth CSL title and the ACL champion. He confirms that the club will be responsible for signing players.