4 Feb 2019
Marek Hamsik leaves Naples to play in China at Dalian Yifang, but the Neapolitans will always cheer for their captain. Slovak is the last blue flag
Except for exceptional events, Marek Hamsik will go to Dalian Yifang, one of the most prestigious and wealthy Chinese team in the empire where the sun never sets. Born in 1987, born in Banská Bystrica, the Slovakian is an honorary citizen of Castelvolturno, or the coastal town of Caserta where Napoli trains. He chose to live in that place with his family.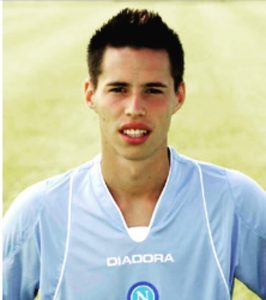 And it is there that he lived all the time he was in Naples. He arrived from Brescia on July 1, 2007, therefore about 12 years ago. He had a boy's face, a man's kind ways, the seriousness of a mature athlete. In these years he has been able to show great attachment to the shirt and to the city of Naples. He became the captain of the team. The leader. In difficult times, when everyone was losing his mind, he was quiet there to reason and build. Always the first to practice, the last to leave the field. Never a foolishness, a great sense of family and seriousness to sell. Against Sampdoria when he left the field the San Paolo and everyone on the bench stood up to applaud him. At the end of the match, two photos appeared on his social profiles: that of a boy just arrived in Naples and the current one. And a few words: I gave everything. It means that it will go away. Yes. The blue company will go 15 million or maybe 20. A Marek Hamsik 9 million euros a year plus bonuses. An unmissable offer. Monday could be the signature, the medical visits in Italy itself, then the flight to China.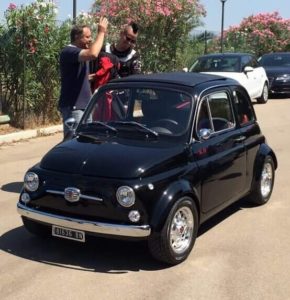 Will find the brothers Cannavaro (Fabio and Paolo) and Pocho Lavezzi. Militan and train other teams, but will have friends in China too. That there is little to do, in the sense that it is sure that Hamsik will leave Naples say the images and emotions experienced at San Paolo but also the words of Carlo Ancelotti at the end of the game. "There is a negotiation going on, we have to evaluate together with the player This company has great respect for this player, if there is a need, the desire on his part to make another experience is the willingness to please him Surely Marek has done very well, beyond what has been said, in a new position for him.In the midfield we are well covered, we gave up Rog because we are well covered, "said the coach. He, Marek, is a reserved and reserved person, just out of the field between the applause has escaped into the locker room. He needed to be alone. To cry alone. And so it was, says who saw him with shining eyes. "This is my second home" after his country, Slovakia.