6 May 2014
NAPLES, COMES CAGLIARI THE SAINT PAUL. MESTO RETURN TO THE FIELD. PARTY IN TONE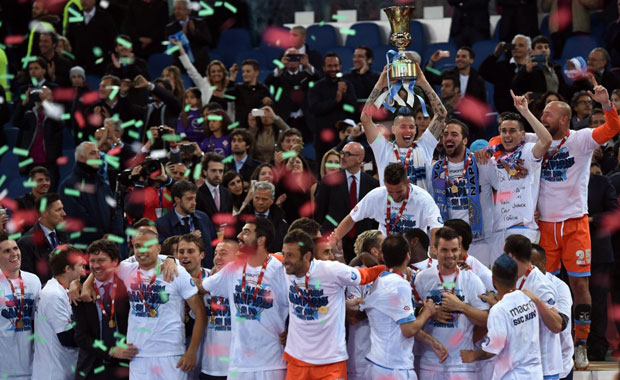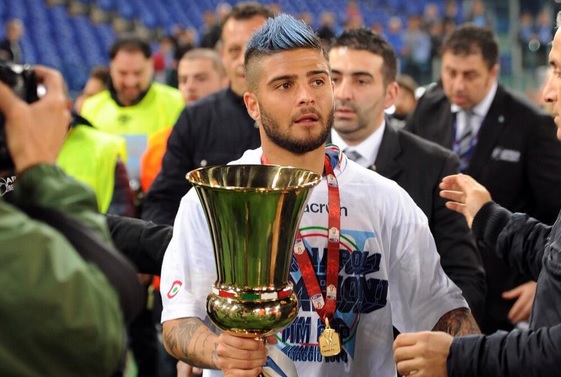 At 21 takes the field against Napoli at the San Paolo against Cagliari in the postponement of the championship: the blues will bring the Italian Cup to their own people , but there is an air of celebration seen what happened Saturday night at the Olimpico .
The party will be, in every way, tonight. It will be resized , but the team will travel to the field with the Italian Cup to receive the applause of the fans. Also applaud the curve A, but only for a few moments. Then , on that sector will fall absolute silence : not tiferà and should not be exposed to wave flags or banners . Just as happened Saturday evening at the Olimpico . The wounding of Ciro Esposito, and his precarious , Genny persuaded ' to carrion , the leader of the ultras , to impose silence . An entire industry, therefore , their mouths sewn that not even opened for the brace from Lorenzo Insigne, only to cheer the final whistle .
Tonight, the curve A will stay silent, but all other sectors will support the team as is the case for the entire season . The match against Cagliari is devoid of meaning, neither team has nothing else to ask this league. The only thing , therefore , relates to the excitement for the trophy won Saturday night that will serve to give a sense of this season that night in Rome fouled relentlessly.
Benitez, without Albiol , Higuain and Behrami , in central defense with terraced Henrique Britos , return Maggio and Zuniga beginning, in the middle there Dzemaili while in attack up to Zapata . Even the Sardinians have many absences ( Pinilla – Nene – Ekdal – Vecino – Adryan – Cabrera ) : Pulga confirms the young Silvestri goal , Eriksson in midfield, Ibraimi behind Ibarbo – Sau .