13 Feb 2016
BREAD AND TOMATOES SPLIT AND BASIL MACARONI OMELETTE: THE MENU OF THE MATCH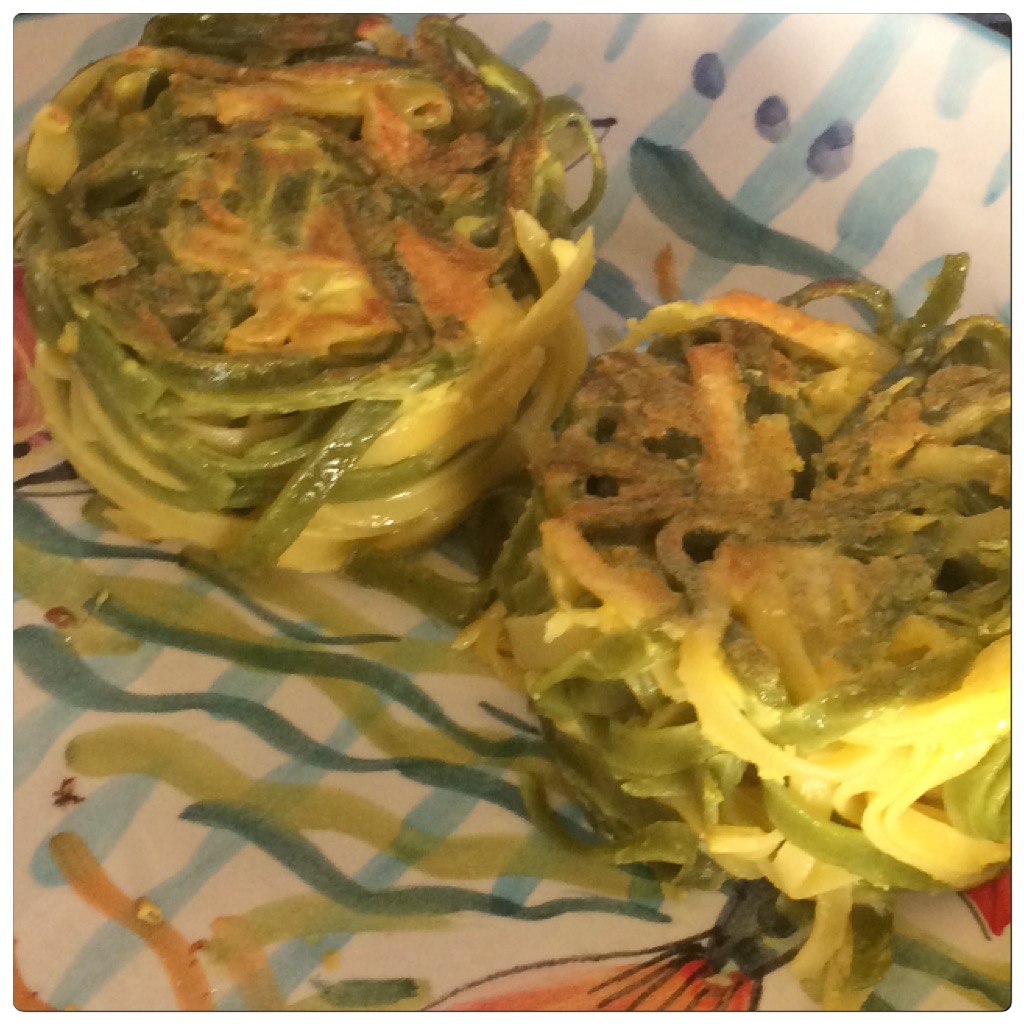 Something hot and tasty ready, here is what you need in front of the television to see Juventus-Napoli.
Obviously an aperitif: suggest a prosecco to combine with chips or bread and tomato's or places. Then the crispy macaroni so you're forced to get up too in the pre, during or after the match and here are two quick recipes.
Cherry tomatoes as an aperitif for 4 people
Cherry cherry quality 300 grams
Extra Virgin Olive Oil
Salt to taste.
Basil two slices of bread the day before
Wash the tomatoes you care to choose beautiful hard, cut them into small pieces and place them in a bowl. Drizzle with olive oil, sprinkle with salt and add a handful of basil leaves into small pieces.
Prepare 4 cups from macedonia, preferably transparent, and chop the two slices of bread, drizzle a little oil and add the tomatoes. Serve cold and with a fork.
Crispy macaroni ingredients for 4 people
300 grams spaghetti or tagliatelle paglia e fieno
4 eggs
300 grams of fresh cheese
1 bunch Basil
Extra virgin olive oil
Salt to taste.
Pepper and lemon if you like
Cookie cutters of your favorite shapes
Boil water for pasta. Don't forget the salt. Cook the spaghetti al dente. Put them in a bowl and whisk aside 4 eggs then pour over noodles. Add the chopped provolone, basil, pepper and grated lemon peel. Now heat a pan with a splash of olive oil, place the cookie cutters and pour the spaghetti. Heat right side below until you form the Crouton and then, using a spatula to turn the kitchen cookie cutters with crispy macaroni. A couple of minutes and will be ready. Prepare a sauce with extra virgin olive oil and finely chopped Basil and pour and a few drops just before serving. Bon appétit and … Forza Napoli!